How Well Do You Know Your Nose?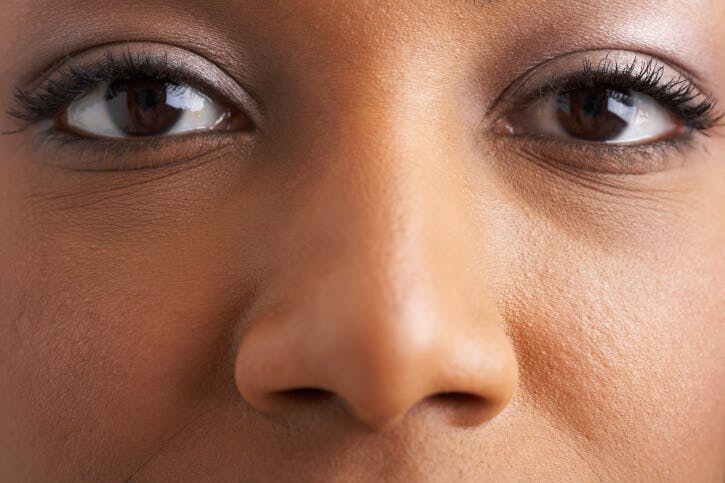 Humans have two eyes and ears but did you know we also have two noses? Each nostril is its own pathway to the respiratory system and while both work together, they are separate in many ways.
"Each nostril is its own pathway to the respiratory system"
Notice that if you close each nostril and breathe in sequence, one nostril will always seem slightly less clear than the other. If you repeat the process approximately every 3-6 hours, you will find that in a healthy nose each nostril alternates in cleaness. This is called the "nasal cycle" and it's caused by increased blood flow to the structures inside the nose, which continuously switches back and forth.
Many people assume that congestion is caused by excess mucus. However, most cases of congestion are caused by a swelling of the nasal cavity that can result from, among other things, the healthy circulation of blood flow outlined above.
The Nose Knows
Besides holding up your glasses, the nose has other important jobs. Because much of the air we breathe comes in through the nose, it acts as a first line of defense for your respiratory system.
Air often enters the nose at a temperature that is too cold to be ideal, so the nostrils warm the air before it reaches the lungs. The nose humidifies dry air before it reaches the lungs.
The nose filters contaminants and irritants in the air. The lining of the nose, called "mucosa," produces mucus which keeps the nose moist and traps tiny particles. Hair-like projections, called "cilia", line the inside of the nostrils and move the mucus and tiny particles trapped in mucus out of the nose.