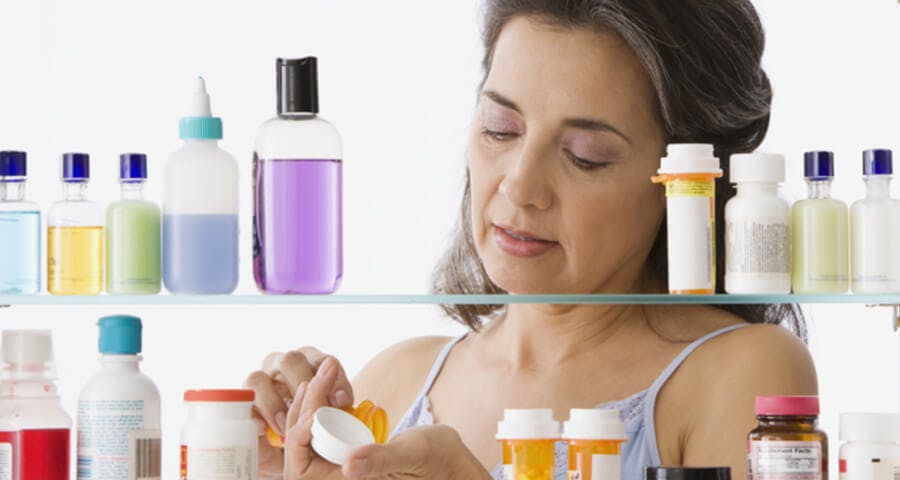 Cleaning out your medicine cabinet is an important step in ensuring the safety of everyone in your household. You may not even realize that you have unneeded, expired or recalled products. So it's time to take action.
Check expiration dates
Almost everything in our medicine cabinets has an expiration date, from pain relievers to sunscreen, dental floss and makeup. Expired products should be discarded properly.
Check for recalls
An important part of ensuring that your medicine cabinet is up to date is checking for recalled products. You can search for recalled products on the FDA's website.
Your Cleanout Checklist
Where are your medicines? Keep products in your medicine cabinet out of the reach of children and store them in a secure area with controlled room temperature.
Clean out regularly: Make sure you schedule a medicine cabinet cleanout every six months.
Expiration dates: Check the expiration dates of all the products in your medicine cabinet. Don't forget about makeup and sunscreen—they can expire, too.
Recalled products: Check the FDA website to search for recalled products and find out if you have any in your medicine cabinet.
Proper disposal:* When discarding unused, expired, or recalled medications, take precautions to ensure that you protect children, pets and the environment from potentially negative effects:
Follow any specific disposal instructions on the drug label or its accompanying patient information.
Don't flush medications down the toilet unless accompanying patient information instructs you to do so.
Take advantage of programs that allow the public to take unused drugs to a central location for proper disposal.
If no disposal instructions are given on the prescription drug labeling and no take-back program is available in your area, throw away the drugs in the household trash. To make it less appealing to children and pets, mix the medication with an undesirable substance (such as used coffee grounds or kitty litter).
If you have additional questions about proper disposal, talk to your pharmacist.
*Source: U.S. FDA Department of Health and Human Services. "How To Dispose of Unused Medicines"
By clicking the link(s) above, you will be taken to an external website that is independently operated and not managed by Haleon. Haleon assumes no responsibility for the content on the website. If you do not wish to leave this website, do not click on the links above.