3 Foods that Trigger Migraines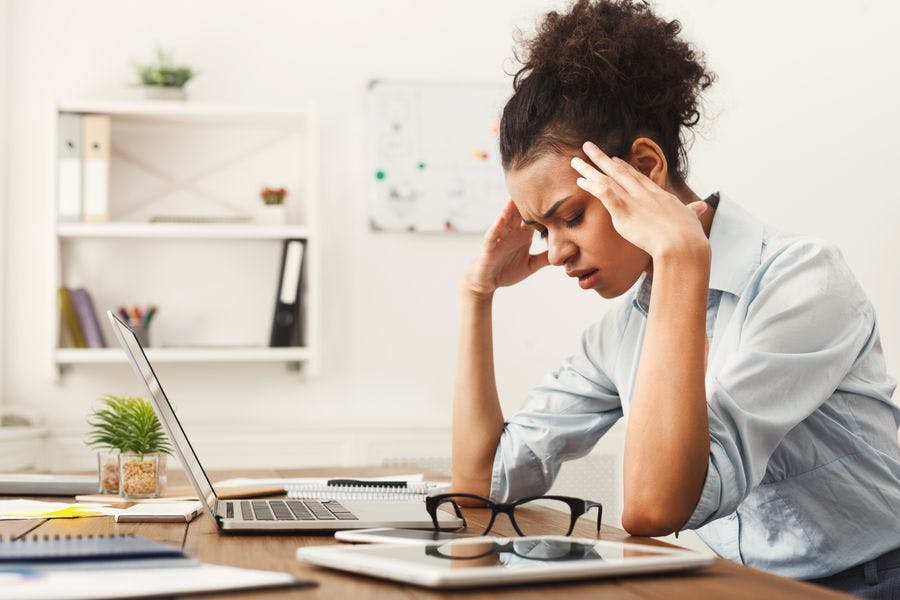 The sudden onset of a migraine can cause a major setback to anyone's day. You might be trying to work in an office under bright, florescent lights with a migraine, and find it difficult to stay focused because the pain just won't subside. Perhaps you are running errands on a hot summer day and a migraine sets in, and you're unable to continue being productive. Regardless of where you are or what you're trying to accomplish, a migraine can make anyone want to lie down in a dark room with a cool towel over their head. Yet, a more effective approach for some is thinking about what is triggering your migraines, rather than just focusing on how to deal with them. While scientists have not found any universal food triggers for migraines,i studies have shown that certain type of foods and beverages such as alcohol and chocolateii to be common causes of migraines. In this article, we explore three beverages and foods that trigger migraines, so that you can start your journey to better health.
1. Coffee
Many people enjoy a morning cup of coffee to get their day started. Though coffee can be a major part of a person's daily diet, studies have shown that the caffeine from coffee may be a common trigger of migraines.iii Though caffeine is often an ingredient in over-the-counter headache medicines, using more than 100 mg of caffeine on a daily basis is risk factor of inducing headaches.iv In fact, it's very easy to consume more than the recommended amount of caffeine in a day (200-300mg), as the standard eight-ounce cup of coffee can contain 125mg to 250mg of caffeine.v If you find yourself feeling the onset of a migraine after consuming too much coffee, then it might be worth scaling back to see if it helps reduce any potential risks.
2. Alcohol
According to scientists, alcohol can cause two types of headaches in migraine patients: one, a migraine attack within a few hours after consuming the beverage, and a more delayed hangover headache.vi Studies show that red wine is considered one of the most likely alcoholic drink triggers.vii Some alcoholic beverages, like red wine, contain substances such as sulphites, histamine, and tyramine, which have been considered possible causes for migraines.viii
3. Cheeses and Yogurt
These simple foods can be a big part of people's daily diet. For instance, many people like to add a slice or two of cheese onto their sandwich for lunch, or grate some fresh Parmesan to top off a yummy pasta dish. Even yogurt with some granola can make for a delicious and healthy breakfast. Yet, scientists have found a significant amount of tyramine—an amino acid that can cause changes to blood vessels typical of a migraineix—in foods like yogurt and cheese.x And there are even more foods beyond yogurt and cheese that are high in tyramine. Other foods to add to the list include nuts, beans, bananas, and certain types of citrus fruits.xi If you find yourself gravitating towards foods like these, it might be worth monitoring your intake of them to consider if they're triggering any sort of migraine for you.
Of course no one wants their day to be ruined by a nasty migraine, especially if the pain causes you to have to significantly change plans or be less productive than you wanted to be. But aside from understanding how to treat your migraine, it's just as important to understand what beverages and foods can cause migraines, so that you can stop the pain in its tracks. It might be worth your time to consult with a doctor or headache specialist to get to the root of what foods trigger migraines for you. Consider switching up your diet for a few days as well to see what foods or beverages might be causing the migraine. No matter what you decide to do, taking care of yourself is important. For more information about migraines check out the Advil Resources Center for more articles, tips, and tricks on making migraines something of the past. If you need fast-acting relief, try one of our over-the-counter migraine medications.
By clicking the link(s) above, you will be taken to an external website that is independently operated and not managed by Haleon. Haleon assumes no responsibility for the content on the website. If you do not wish to leave this website, do not click on the links above.